Welcome to ABOUT BICYCLES' web site! Stay A while !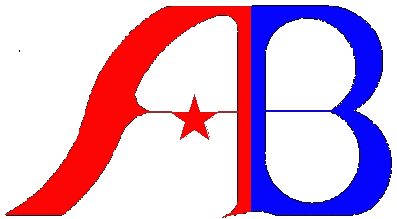 How may we assist YOU , in your cycling ? We have the inventory , and experience with all types of bicycling......Get plugged in with us TODAY !
OPEN HOUSE - CHRISTMAS PARTY.....Dec. 7th
Come Join Us Saturday Night , 6:30 to 9:30 !!!
Christmas Sunday Hours Start This Weekend !
Sundays 12:00 to 5:00 , Now Thru December !
WE ARE OFFICIALLY RELOCATED NOW !.....OUR NEW ADDRESS IS ; 2176 Park Ave . Suite 102 , Orange Park FL. 32073.....Come give us a visit !
We support Florida ( Olympic Style ) bicycle Road Racing , promoted by Florida Bicycle Racing Association . " Click Here " .
WE Support Florida ATB ( Mountain Biking ) Racing, Through Goneriding.com They Are The Source For The South East USA !
We support most of the North Florida Charity Rides , throughout the year !...Come join us for some GREAT causes !
Our Products

;WE ARE A FULL SERVICE AND SALES , North Florida area Bike Shop .
We Are A Jacksonville Bicycle Dealer for , Bianchi , Fuji , Litespeed , Jamis , Redline , Haro , Masi , Torker , and Sun Cycles !

Friendly and Profesional ; From Recreational Riding to Racing.

We Can Help You Make Your Fitness Goals !

All bike types and skill levels served here:

About Bicycles is a proud sponsor of the North Florida Bicycle Club, and Velobrew Racing Club .If you're interested in racing or just some race training, contact the shop for some expert advice and contacts for local clubs, and events .
Check under "Our Products" for what products we carry. From bicycles to helmets , and maybe some photos of us using our products .
The "Contact and Bike links" page has helpful links for all kinds of bike enthusiasts, tourist to racer. Where to go , and what to do in and around North East Florida, and beyond .
Directions and maps to the shop are found under "Our Location". With more phtos (testimonials), of some of our local riders .
"Activities" page will let you know what rides are leaving from the Orange Park location. Also a list and description of some of the local clubs.
Photo Album is just that, pictures of people riding bikes and other stuff. See if we caught your photo yet. You can print from our album.
E-mail your cycling photos, and we will add them to our album.

Mechanics on duty every day we are open . All new bikes come with Free assembly , Free bike fitting , and Free 90 day Tune Up ,....AND ,....1 Year FREE SERVICE on all new bikes !

Our Products
Send Your Event Photos , And Comments , To Kent Lofton .
About Bicycles * 2176 Park Ave. Suite 102 * Orange Park, FL * 32073 * (904)272-9100 Store Hours, Mon. thru Sat. 10am to 6pm.